The Original Guide to Men's Health podcast published it's first episode in 2019. It has more than 40 episodes and is now available on most major podcast platforms. Episodes consist of discussions with leading experts. They are designed to freely provide information on how to be a healthy male for a broad audience. Currently, a new episode is published once per month.
While many of the episodes are geared to health issues specific to males, most are geared to health issues relevant to everyone. Although our goals are to engage more males in health, we acknowledge that the questions of sex and gender, and the implications of the word male, are complex. We address some of these issues head-on in the podcasts.
We aim for our focus and wording on men's and male health to be viewed inclusively. We also aim for it to be critically focused on a large segment of the population that can benefit from access to comprehensive and trusted health information.
The Guide to Men's Health began in the early 2000's as a checklist, brochure and videos designed to connect males, and the medical system, to a broader concept of health than just heart health or reproductive health.
From those beginnings, and after many years of working in male health, Dr. Pelman has now expanded and updated male health content into a podcast, to serve a much broader audience.
I listen to these podcasts. They are fantastic, so very well done. Today on my bike ride I listened to the 'Understanding Covid-19 One Year In' episode. The podcasts are a great resource for our membership.
This is my go-to source for reliable, clearly presented information on men's health. No sales pitches, fads, or finger-wagging lectures, just informative discussions with top experts in the field. The episodes on Covid19 and vaccines really helped me understand this sometimes confusing and contentious issue.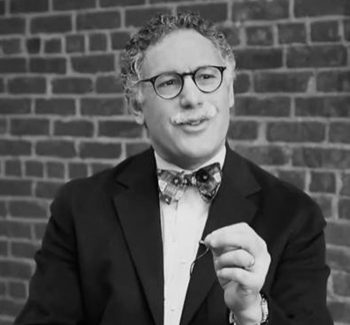 Dr. Pelman is the Clinical Professor Emeritus in the Department of Urology at the University of Washington School of Medicine and serves as the Chair of the Washington State Urology Society's Committee on Men's Health. Prior to his retirement in December 2019, he practiced general urology, serving the greater Seattle, Washington State population.
Dr. Pelman has chaired the AdHoc Committee on Male Health for the American Urological Association (AUA), and developed and given courses on Male Health for the AUA, the Western Section of the AUA, and the Washington State Urology Association. He has served as President of the American Association of Clinical Urologists, The Washington State Urology Society, and the Northwest Urological Association.
For his work on behalf of  Urology and Men's Health, Dr. Pelman received the Pfizer Scholars in Urology award in 1997. and the American Urological Association Presidential Citation in 2012.
Podcast Editor & Sound Engineer
With a background in public radio, and broadcast production, Sean has been working as an independent podcast producer/editor since 2018. In that time Sean has helped to launch, grow and develop numerous podcasts, with topics ranging from political activism, entrepreneurship, improvised narrative and of course, medical. 
Sean has been a member of The Original Guide to Men's Health team since its first episode. If you'd like to get in touch with Sean, to talk about your podcast he can be found at https://www.sfpodcasts.com/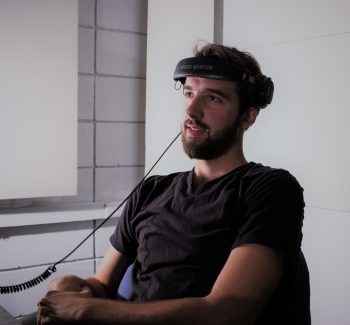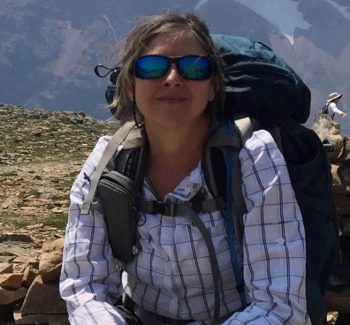 Dr. Kathleen O'Connor, Ph.D.
Dr. O'Connor is retired and Professor Emerita in the Department of Anthropology at the University of Washington. She has conducted research, published articles, and taught college courses on biological and ethnographic aspects of men's health. 
She is a long time collaborator of Dr. Pelman, working as an advocate and educator for male health. Dr. O'Connor is a Fellow of the American Association for the Advancement of Science. She serves as a consultant, writer and text editor for the podcast.
Debi Johnson is a strategic business consultant and a contracted executive director for numerous medical specialty societies including the Washington State Urology Society (WSUS) for over 25 years. During her work with the WSUS she assisted in created and distributing the "Original Guide to Men's Health" printed version in 2004.
As a cancer survivor, being diagnosed at age 19, Debi understands the journey of managing a life with a chronic disease.  When she first learned of the statics of prostate cancer being so similar to breast cancer and knowing how little public awareness there was for the disease, she quickly made it her lifelong passion to advocate for prostate cancer and men's health.  She realized the inequity between resources available to women and not for men who deal with chronic illnesses that has led to her male health advocacy efforts of today.
In 2006, Debi put together the grass roots men's health strategy involving elected officials, Senior Softball USA and local broadcasting television networks resulting in the passage of state legislation for prostate cancer screening. This led to national recognition by the American Association of Clinical Urologists as Advocate of the Year and the legislation served as a template for the country.
She Co-authored "Advocacy in Male Health: A State Society Story" in Urologic Clinics of North America (Vol. 39, Issue 1, p25-31) along with Dr. Richard Pelman in 2012.